Couples make their wedding day dreams come true
Couples make their wedding day dreams come true
By: Diane Gale Andresassi

Making your wedding special starts with finding the right venue that fits your style and in the Detroit area, there is a full pallet of choices from theaters and historic buildings, to atrium settings and golf courses.
The Ford Community Performing Arts Center offers rooms to fit any kind of wedding. The two-story grand entrance opens to an elegant spiral staircase and becomes a breathtaking setting for photos. The Hubbard Ballroom creates a sophisticated atmosphere ideal for parties of 150 to 800.
The venue is operated by the City of Dearborn Recreation Department, which also oversees weddings at Mystic Creek Golf Course in Milford and Dearborn Hills Golf Course in Dearborn.
"Between the three venues, that are unique in their own ways, we can provide what people are looking for," explained Erica Lyght, assistant Dearborn Recreation director.
Couples often take their vows in the theater and move directly to the ballroom for the reception, she added.
Mystic Creek and Dearborn Golf Course accommodate ceremonies and receptions, too. To learn more about the venues and to see a variety of wedding vendors Lyght recommends attending a bridal show from noon to 4 p.m., April 8 at Mystic Creek.
 Historic tones
Lafayette Market gives wedding parties a glimpse of the past in the historic downtown Pontiac former Sears store where a café and market currently operates six days a week.
"We can transform the space into pretty much anything," explained Kim Bush, event and catering sales manager. "A lot of people are looking for a unique space. This year weddings are focused on the guest experience and giving them an evening that will be memorable. With our great food, it's an opportunity to give guests a great time."
A popular trend, she said, are stations with food on small plates. Menu choices vary and can include vegetarian entrees. The stations are much more interactive for guests, and "really makes for a memorable dining experience," Bush said.
Robin Andersen, Holiday Inn Ann Arbor catering manager, said many of the couples she talks to want an all-inclusive package that takes the pressure off them trying to pin down different services.
"We include an open bar, the dinner, an hour of hors d'oeuvres, centerpieces, chair covers, colored napkins, either a buffet or sit down dinner and we also include the gratuity and tax.," she said.
Meanwhile, two ballrooms are available at the iconic Masonic Temple in Detroit's Cass Corridor, the world's largest Masonic Temple. Ceremonies and receptions are held in the vintage structure built in 1920.
"We're not a cookie cutter building and we're one of the less expensive venues in Detroit," said Melanie Matics, event manager.
One ballroom accommodates up to 350 guests and the other can hold up to 650 guests. Staff handles all the wedding details and couples are invited to bring their own centerpieces, photographer, officiant, and entertainment. "We do have in-house catering, and it's all-inclusive," Matics said.
Couples can plan exactly what they want from an intimate ceremony venue to elegant ballrooms for the reception.
Vintage setting
The historic Packard Proving Grounds in Shelby Township gives couples an elegant venue on 14 acres operated by the former car company. The rustic buildings, circa 1928, were designed by Albert Kahn.
"All couples say, 'We want something different.' We're totally different. We have historic garages and people really love it," explained Mary Ann Demo, event coordinator.
The garages provide vintage wedding venues with a touch of class. Couples can opt for an indoor or outdoor ceremony with a lot of possibilities, including a tree lined boulevard.
The Repair Garage accommodates up to 296 guests for a seated meal and Packards can be on display for smaller groups.
The Lodge Garage is often used for indoor ceremonies and it can accommodate up to 100 guests for a seated meal. It connects to the Repair Garage by a large paved courtyard and it's possible to host a larger group by adding a tent.
"It does allow people flexibility in that you can make it your own," Demo said.
Couples are also welcome to use tents for their receptions on several locations on the grounds, including an area near the original test track.
Another building that stores 13 classic Packards is available for a picture perfect photo shoot, Demo said.
Dreams come true

The Henry in Dearborn becomes home to intimate affairs for 12 guests or a grand celebration with 800 people, explained Laura Bolduc, social catering sales manager. The Henry executive chef has created gourmet menus with fresh, local foods and the pastry chef promises to present a fantasy dessert table. A complete wedding package includes an open bar, hors d'oeuvres, and a plated dinner. The focus at The Henry is customized weddings, Bolduc said.
"No one wedding looks like another wedding," she said. "It's a blank canvass, so we design the room how they want to see it."
Some couples, she added, want a surprise element and the sky is the limit. In fact, The Henry allows fireworks, and that's bound to impress, Bolduc said.
Other couples have opted to add a touch of elegance by having a violinist perform during the cocktail hour.
Brides and grooms who have different ethnic backgrounds often like to add pieces of their culture, like ethnic foods or something else that represents each of their heritages, to the wedding day.
Some couples ask for their favorite cocktail to be served and they give it a name they make up by combining their monikers, Bolduc said.
Museum Offers Exhibits
The Charles H. Wright Museum of African American History in midtown Detroit provides a historical backdrop for couples tying the knot.
"Ceremony or reception, they don't need much decoration. It's a museum. There's art on the wall," explained Carolyn Normandin, museum senior vice-president. "It offers a remarkable location for people who want to support the city and still do it at a great venue."
Typically, couples use the rotunda for receptions serving 250 sit down guests and up to 500 people strolling to food stations. The theater allows guests to comfortably watch as the couple gets married on stage. While the bride and groom have their pictures taken, their guests can stroll through the exhibits before the reception.
Going in Style

Another Detroit venue option is in a former lumber baron's mansion at The Whitney, built in 1894. It offers a garden setting and serves upscale New American cuisine.
"They don't have to do a lot of decorating," explained Samantha Cesarz, private dining and banquet manager. "Each room has its own unique style and décor."
The Whitney is known for its signature Beef Wellington and popular desserts, she added.
"We do wedding cakes, and they're typically happy they don't have to go to an outside venue," she said.
The Skyline Club in Southfield offers a picturesque setting in a garden atrium on the first floor. A large dining area, a dance floor, and a small lounge space are on the 28th floor of the high-rise building overlooking the city.
"People are looking for mixed seating with a full formal seated dinner and an area with lounge furniture," explained Amy Waddell, private events director.
Another wedding locale choice is the Regency Manor in Southfield, with elegant décor featuring high ceilings, crystal chandeliers, and two full bars.
Or, enjoy your special day at The American Polish Cultural Center in Troy, which accommodates parties from 50 to 450.
The main hall has a wooden dance floor with the interior adorned with items from prominent estates.
Room for Large Events
For the couples who have a guest list over 1000 people, The Imperial House may be a perfect venue to host a wedding. Recently, under new management, this venue located in Clinton Township, has four halls adorned with crystal fixtures and even has a gazebo on the premises. The venue can accommodate wedding parties from 50 up to 1,200 guests.
"Late summer and fall wedding are becoming very popular," explained Marcela Cali, event specialist, as she recounted current trends that she has seen. She shared that recent clients incorporated regal themes into their wedding ceremony by adding glitz and other embellishments. She has also seen an increase of memorable fairytale decorated and themed weddings hosted at the venue.
Find a Caterer
Hiring a caterer gives couples a chance to choose their own sites and serve a customized menu.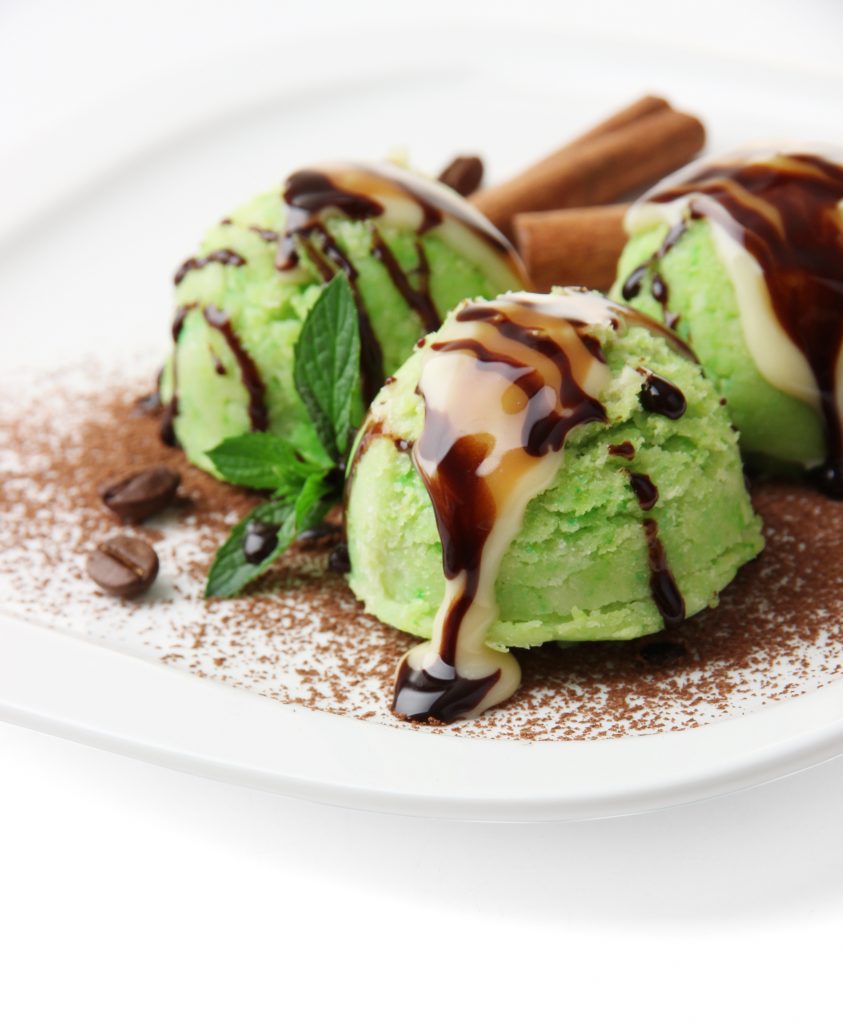 Strolling stations are popular requests at Katherine's Catering and they often follow themes to "incorporate fun and unique menu items," explained Meghan Stall, marketing specialist.
"Some of our strolling stations have a DIY-appeal, like our baked potato bar, while other stations are focused around the menu's particular place of origin," she said.
Many couples are moving away from traditional wedding cakes and are opting for dessert stations, or mini desserts, Stall said.
Another popular choice is late night snacks, like sliders or walking tacos, for guests who stay the longest.
Katherine's also has venues in Canton and Wixom.
Meanwhile, Crispelli's provides offsite catering and restaurants with bakeries in West Bloomfield, Berkley, and Troy, explained Eric Hitchcock, West Bloomfield restaurant general manager.
Crispelli's creates an old world, warm and inviting Italian country ambiance.
"We invite couples to come to us and we share their moments as if it's our own party," Hitchcock said.
No matter where your wedding is held, Cool Jacks in Sylvan will add a special flair with customized ice cream sandwiches.
"It's a great late night snack or wedding dessert," explained owner Josh Charlip.
His staff will serve homemade ice cream and cookies on the spot.
"It's more than a dessert," Charlip said. "It's more of an experience."