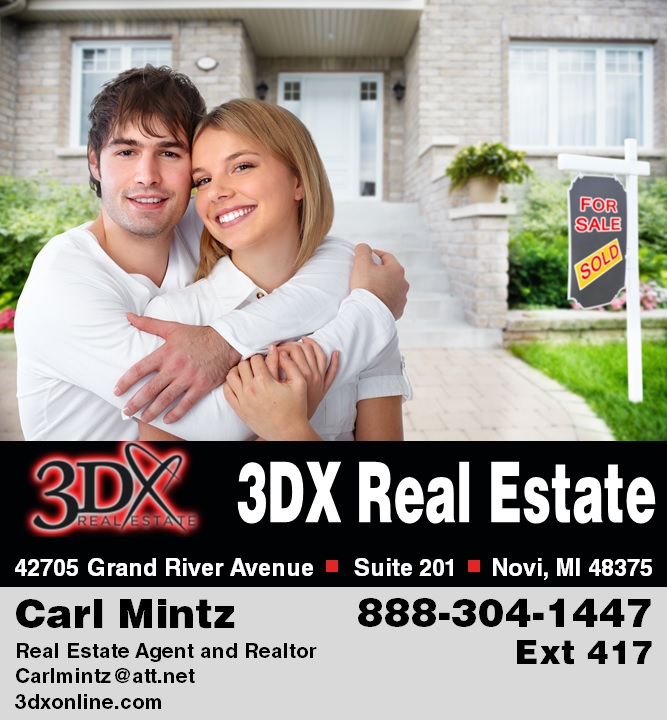 3DX Real Estate
CONTACT:  Carl Mintz
888-304-1447
Ext 417
Serving all of Michigan
HIGHLIGHT:
If you are looking to buy a new home or sell your existing home, Carl Mintz from 3DX Real Estate can help.  Carl is a first-time home-buyers specialist.  He helps his clients find the home of their dreams, no matter how much they want to spend.  3DX brokerage specializes in various types of home ownership to better serve the diverse needs of their clients.
Mintz states, "I am a Realtor who will get you in a home at any price you wish.  I will even help home-flippers buy homes to resell at a profit".   Call to set-up a consultation to begin paving your road to your happily ever after.
SPECIAL OFFER:  Mention Detroit Wedding Day and receive a free home analysis, including how much a home is worth and what it can be sold for.  Additionally,  all potential home buyers are offered a free list of available homes.