Caterer – Food and Beverage, Cool Jacks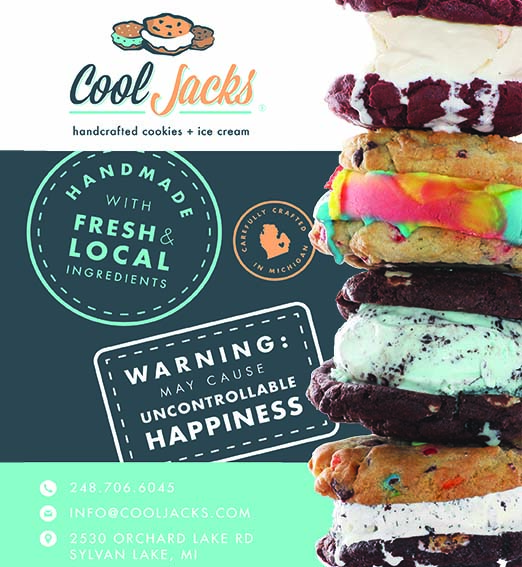 COOL JACKS
248.706.6045
2530 Orchard Lake Road
Sylvan Lake, MI 48320
HIGHLIGHTS
Cool Jacks founders have perfected a timeless family recipe of hand-made artisan cookies and added rich creamy ice cream to create the perfect Cool Jacks ice cream sandwich! With over 20 ice cream and 12 cookie flavors to choose from, Cool Jacks is perfect for all occasions! You pick three cookie flavors and three ice cream flavors and Cool Jacks will provide a cart or truck accompanied by two friendly servers for two-hours of pure joy.
PRICING
Sandwiches start at $3.95 each. All parties are subject to a $95 set up charge.
* prices accurate through December 2017.
Mention Detroit Wedding Day when placing your order.