Unique Boutonnieres
Let's face it, many brides are more interested in what the girls will be carrying down that aisle than what the men will have attached to their suit coats. But, picking out boutonnieres that match your decor can be a lot of fun. We've found a few classy, whacky and a little off-the-wall boutonnieres that may make you rethink your boutonniere choice!
The Party Favor.
Who says these were made solely for children's birthday parties or New Years Eve parties? They look pretty classy here!
Cotton Boutonnieres
Many brides, especially southern brides or couples using a rustic theme, have embraced the cotton plant whole-heartedly. In fact, some have even decided to make the boutonnieres cotton, too!
Super heroes
If you and your fiance are into super heroes, this idea may be for you.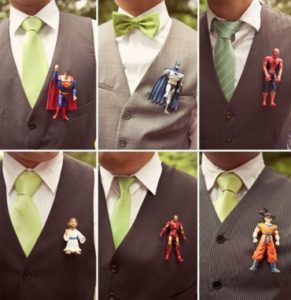 Paper Flowers
Using paper flowers has become a trend in the wedding world over the last few years. Some couples use book paper, sheet music, tissue paper and others to create these lasting boutonnieres that look absolutely stunning on the suit coat.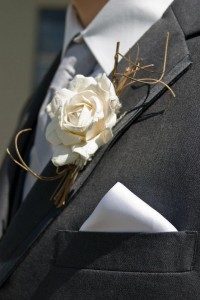 Skeleton Key
This is a unique idea. Who would have thought that a skeleton key would double as a boutonniere at a wedding?
Starfish
The last idea we have for you is a starfish. This look is classy, and also provides couples planning nautical-themed weddings an alternative to the classic floral boutonniere.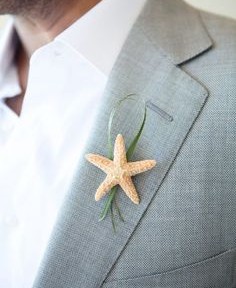 So there you have it! A few alternatives to the traditional boutonniere that may have your guests in awe of your creativity!